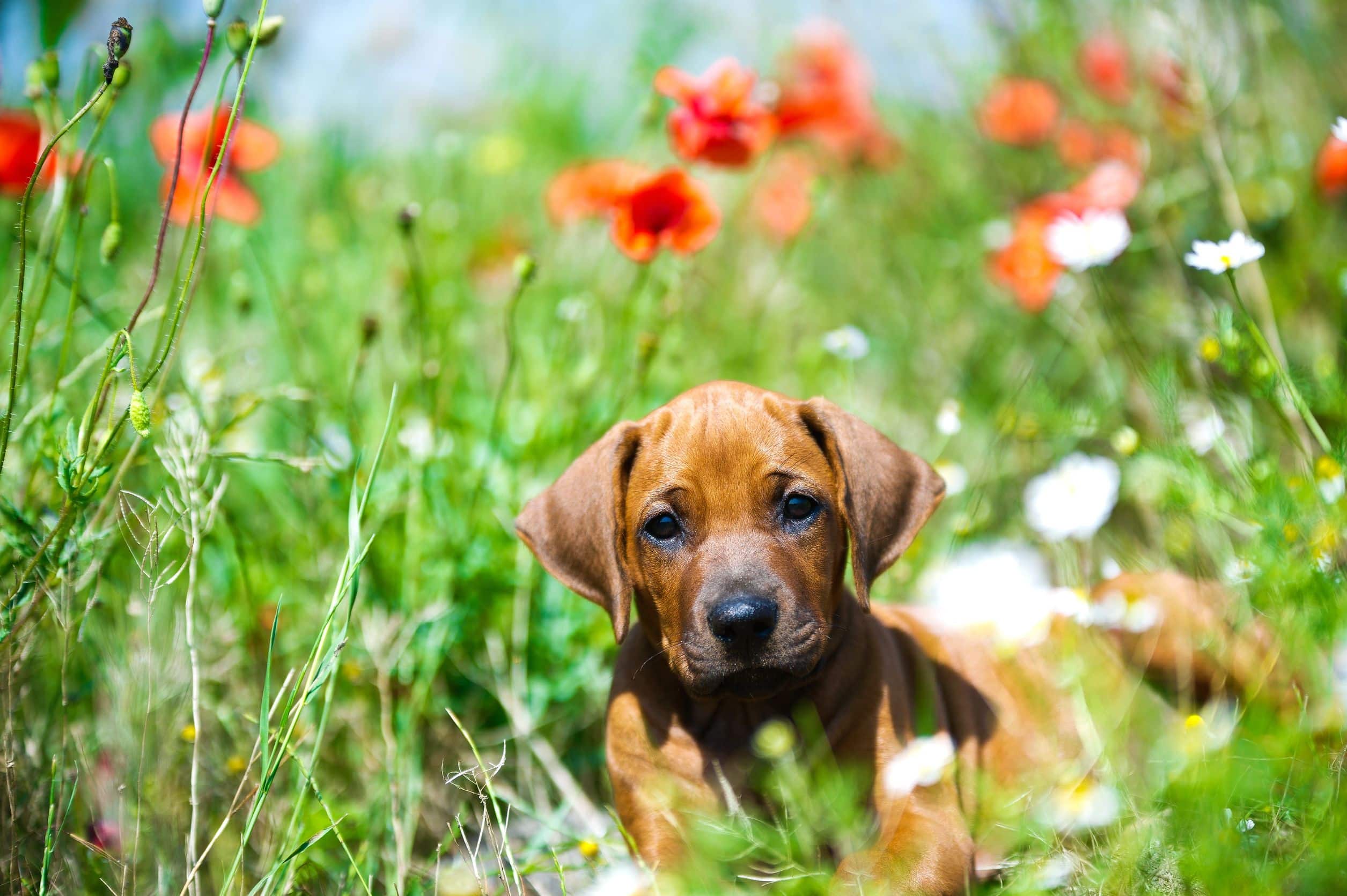 While some areas of the country are still experiencing Nor'easters, others parts are already welcoming crocus and daffodils as the first signs of spring. We have "sprung ahead" into daylight savings time in most areas and are looking forward to longer, warmer days spent outdoors. This is also the time of year that many people start thinking about home improvement projects to be completed during the spring and summer season. Are you and your pet both ready for the upcoming hustle and bustle that accompanies this time of year?
A Few Things to Remember at This Time of Year
Pets can be lethargic after a long winter as well. Reintroduce them to outdoor activities slowly if they have been more sedentary than normal.
Watch out for fleas, ticks and heartworm that are more prevalent in warmer weather. Always keep up their protection but especially check for ticks if you've walked your dog in an area where they gather.
Pets can suffer allergies just like people do from things like dust, mold and pollen. If your cat or dog is sneezing, coughing, scratching, licking or chewing more than is normal, check with your vet to see if they are having an allergic reaction to something and to see how to treat it.
We love spring flowers and bouquets whether in our house or yard but they aren't the healthiest for your pet and can even be fatal if they ingest certain plants, especially lilies. Keep these away from your pets and double check your landscaping for any plants that may be poisonous to your pets.
If you are taking your pet with you for a drive to enjoy spring scenery or fresh air, make sure they are properly secured in your vehicle and not allowed to roam loose in a car or truck. And NEVER leave your pet unattended in a car for any length of time. Even in the early spring, cars can heat up quickly to a lethal temperature. Also make sure they have access to shade and fresh water even in your yard.
Springtime home improvements and spring cleaning give opportunities for both added safety and added dangers. Make sure screens are secure so cats can't fall out the window. Make sure there are no puddles gathering anywhere around your house where your pets could drink from filthy water. Make sure your pool fence is in good repair to keep your pet away. Keep all cleaning products, even natural ones, safely away from pets and keep pets safely away from newly cleaned areas until all surfaces are dry and won't get any cleaning products on their paws or fur.
Does one of your home improvement projects this season involve a pet door so your pet can safely enjoy the great outdoors while still having access to his food, water, air-conditioning and comfy bed? Check out the line of Hale Pet Door pet doors, ramps, security barriers and more to make life better for you and your pets.