Why Choose a  Hale Pet Door
Hale Pet DoorTM
Quality Construction and Features for Superior Service and Reliability
High-Density Polyethylene Security Cover
This material is also used in marine applications as well as security and other industrial applications and is designed to stand up to the harshest weather conditions. It is environmentally stabilized for harsh sun and will not rot, swell, splinter, or delaminate when exposed to humidity or water. Its durable matte-textured surface on both sides is easy to clean and never needs refinishing. It has even passed the Federal Motor Vehicle Standard 302 fire test required for use in motor vehicles, including motorhomes. This security cover is available in opaque black, white, gray, or tan colors and is able to be locked in place with a positive action steel "pin lock".
Zinc Alloy Cover Removal Knob
For ease of use in operating the cover whether top or side loading, we provide a lightweight zinc alloy knob or handle to open and close the cover.  The ergonomic design of the knob is especially useful for older people with arthritis or when the door is located in a hard to reach area.  It cradles your finger as you move the cover to and from the pet door giving you the highest level of comfort.  With its attractive satin nickel finish, the knob complements all the available frame and cover colors of Hale Pet Door (NOTE: some photos on this site still show the finger hole instead of the handle.  The handle is considered standard but the finger holes are still available where the handle would interfere with functionality.)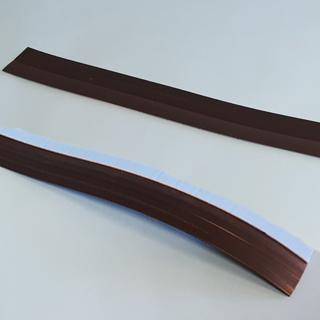 The above materials are more expensive than what is used in other brands of pet doors but are necessary to meet the quality standards of HSPD Manufacturing, Inc.
All Hale Pet Door™ branded products are manufactured in the United States with the greatest attention to detail.