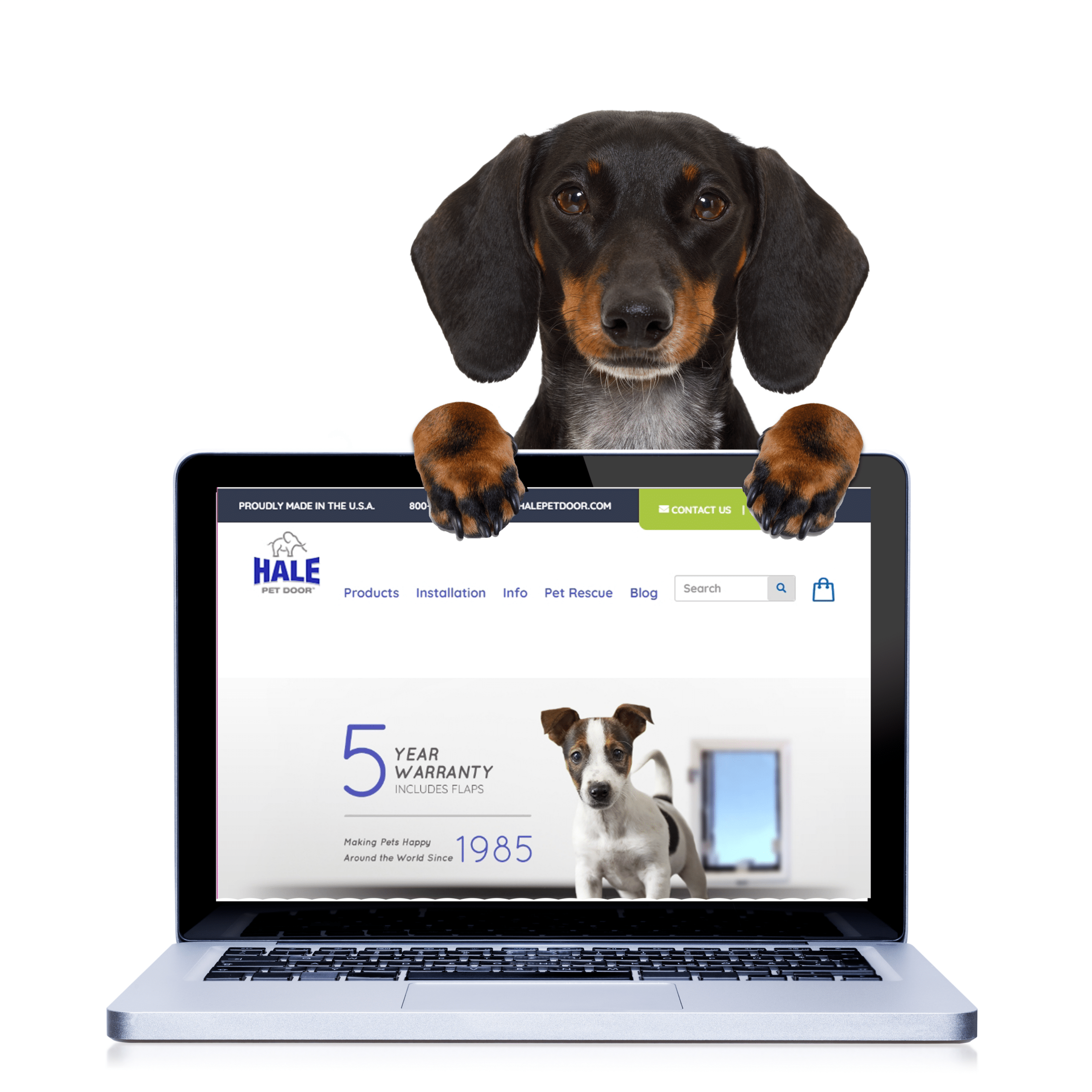 We're so excited to unveil what we have been working on for the last few months.  Our new and improved and updated website.  Our URL is still www.halepetdoor.com and we still offer the same high-quality products and customer service you have come to expect from Hale Pet Door but almost everything else has changed.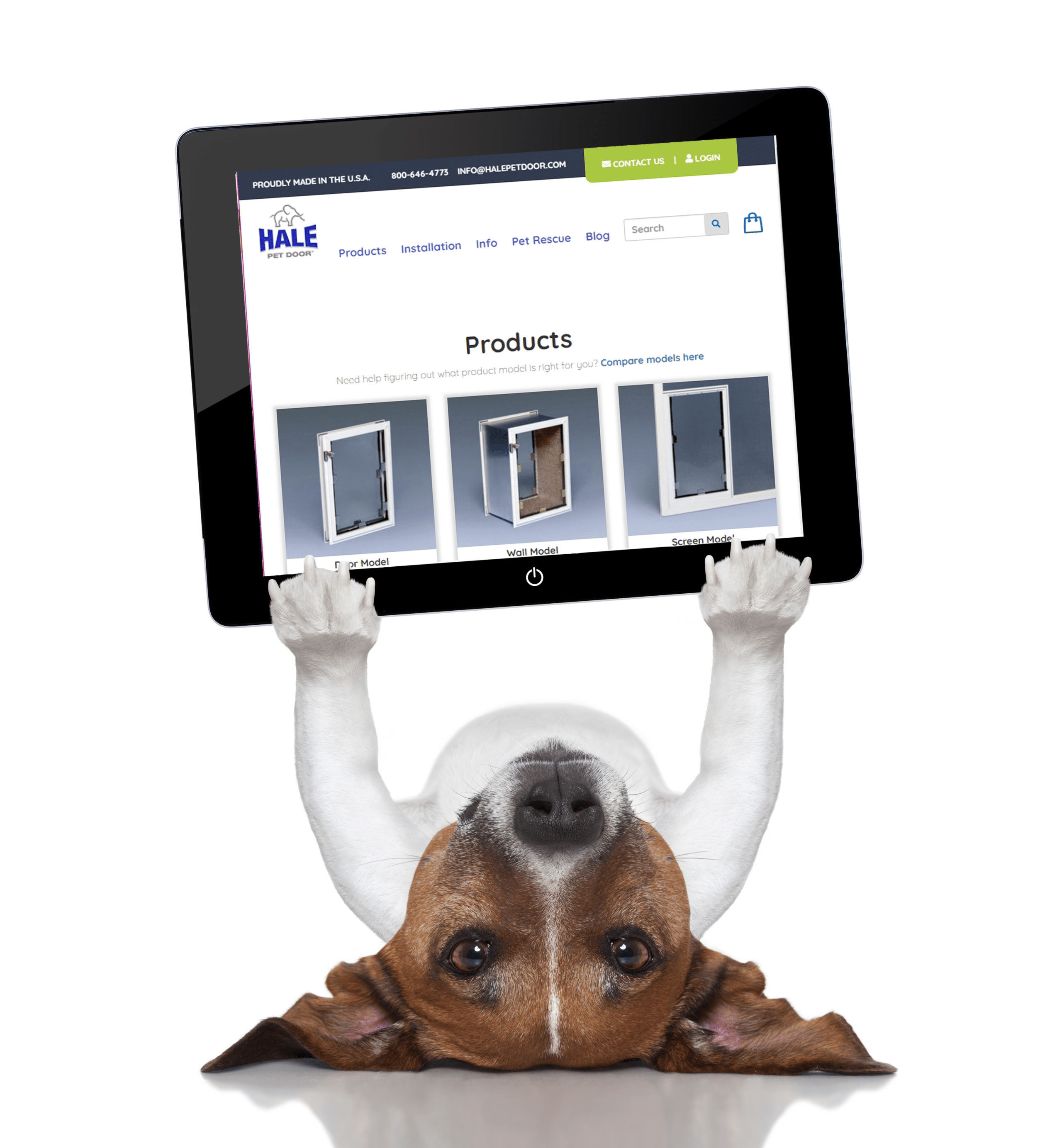 New pictures, simplified navigation, mobile-friendly and responsive, and more.  Product information and purchasing, installation instructions, general pet door information, pet rescue program information for customers and rescue groups, and informative blog posts. Everything has been designed with our customers and dealers in mind.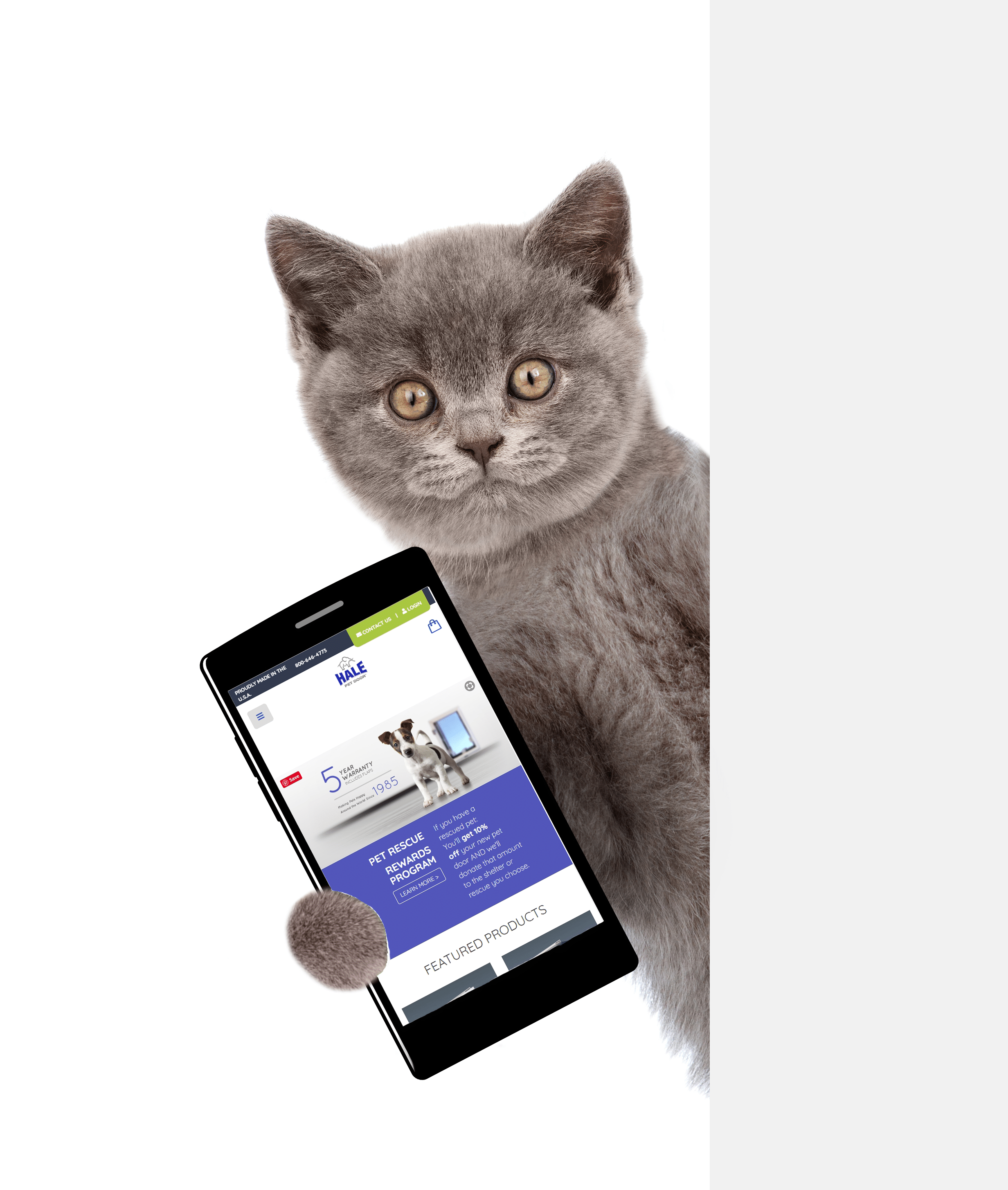 Whether you are a customer who is comparison shopping and researching at home on your computer or a dealer who is on the road and needs to place on order on their tablet  or a person who uses their smartphone for everything, we've tried to make the site just right for you and the four-legged friends in your life. 
It is still a work in progress and we look forward to making even more improvements in the near future but in the meantime, check it out and let us know what you think.