As a dog owner, you are constantly trying to give your dogs a loving, safe, and healthy environment. You feel the love and affection from your dog every day, and you want to do everything you can to return the feeling. However, if your home has a sliding glass door that leads to the backyard, you've probably experienced the conundrum of dog door shopping.
You want to give your dog freedom to be outside whenever they want and also give them the ability to let themselves out to go to the bathroom late at night or during the day when you're not home. But, how do you put a pet door through a sliding glass door? You actually have more options than you may have guessed — two to be exact.
Here are the best options for you if you are a dog owner with a sliding glass door.
In-Glass Dog Door Models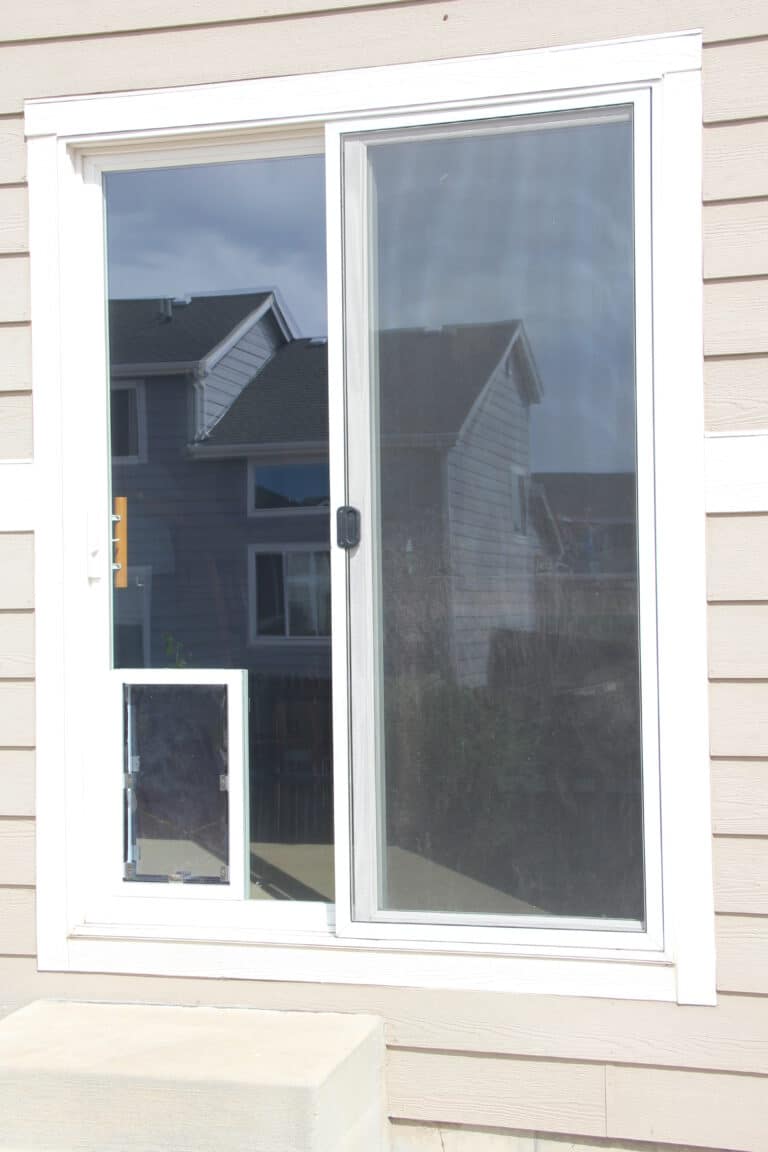 Your first option when it comes to putting a pet door in a "people" glass door is an in-glass model. These doors can be inserted directly through single or double-paned glass. They tend to be much more discrete, as they sit in the bottom corner of your door, and allow you to keep your view into your backyard and the complete passage width of your sliding glass door.
One important piece to keep in mind when it comes to in-glass pet doors is that they have to be professionally installed. Specially trained technicians will come to your home and measure the size of your people door and the dog door that needs to be inserted. After installation is completed, they will typically follow-up with a phone call to ensure everything is working properly.
Professional installation is extremely important to avoid shattering your entire glass door. Today most doors are made with tempered glass which cannot be cut and a new glass pane is required. Therefore, you will also pay for the time and labor it takes to have your in-glass pet door installed. If you're looking for an option that you can install yourself in order to avoid these fees, a panel insert may be the perfect option for you.
Panel Dog Door Models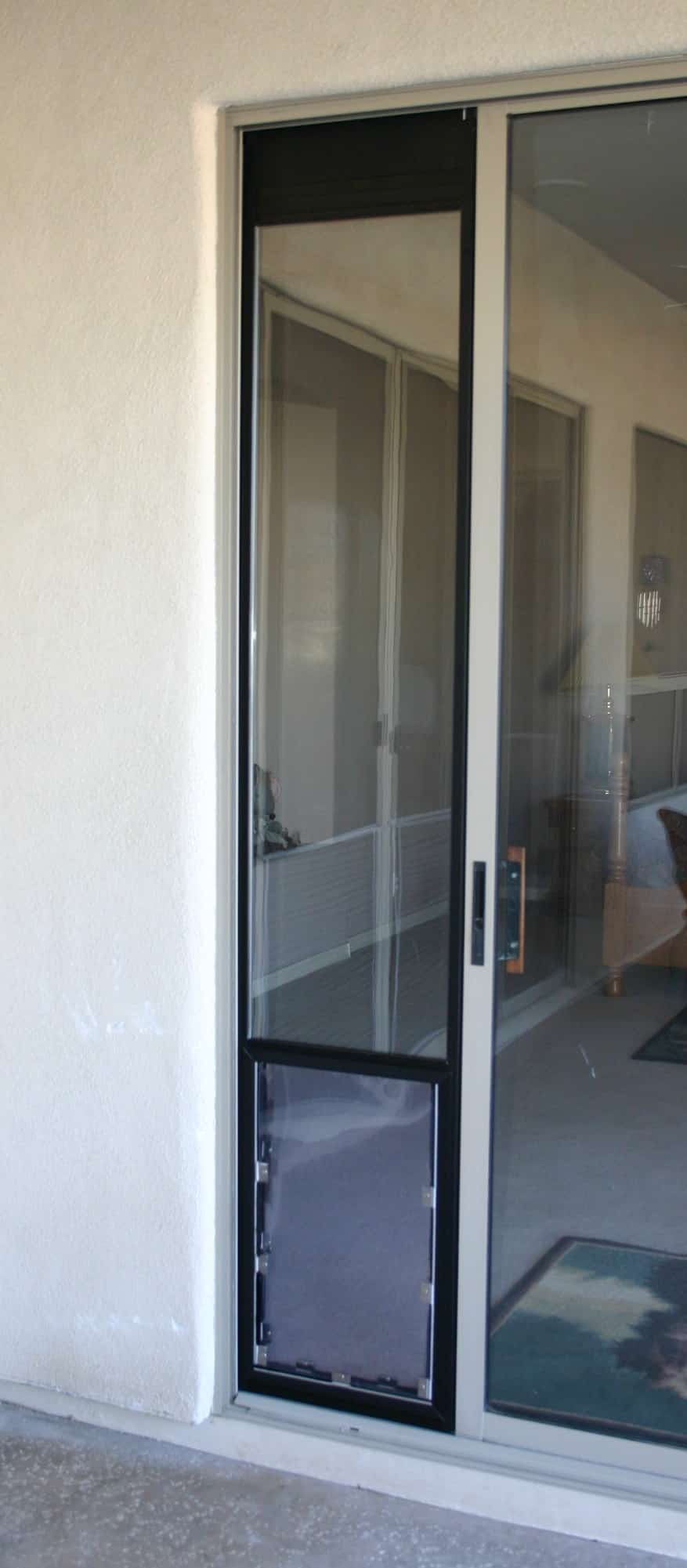 Panel doors are vertical inserts with a pet door already installed at the bottom that can be placed next to a sliding glass door. So, rather than cutting a hole through the glass in your door, this insert can be placed in the opening when your sliding door is partially open. The panel fits right on the tracks of the sliding door, and gives your dog all the freedom they could ever want. A panel can also sometimes be installed behind the stationary panel of your sliding glass door as another option. This allows the original locking mechanism of your sliding glass door to work as usual.
Keep in mind that when the panel is inserted, there will be less space for you and your family to enter and exit your sliding door. Make sure things like strollers and wheelchairs can still fit through the door opening after the panel is inserted.
The Hale Pet Door
At Hale Pet Door, we offer both of these dog doors for sliding glass doors. Check out our full range of in-glass, panel, and other model pet doors. Shop sliding glass dog doors now. If it's an in-glass dog door you're after, be sure to contact our customer service line before purchasing so we can give you more information on installation.
Hale offers some of the highest quality pet doors on the market. Top-quality, your and your pet's health and safety, and your home's security are all top-of-mind when we design and create our pet door products. We offer maintenance parts like replacement flaps and security barriers too. These parts help to maximize the lifespan of your Hale Pet Door product.